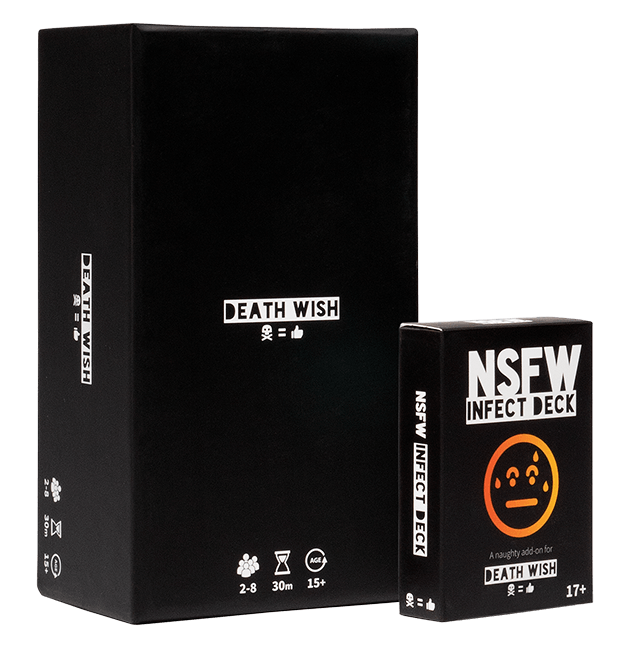 ---
The party card game you're dying to win
A 2-8 player party card game where racing your friends to contract icky diseases is your course to victory – Will you lose or die?

Buy on Amazon
---

---
---

Become afflicted
How did you catch your disease? Drink from a toilet, lick an armpit or even kiss a zombie with nasty afflicter cards!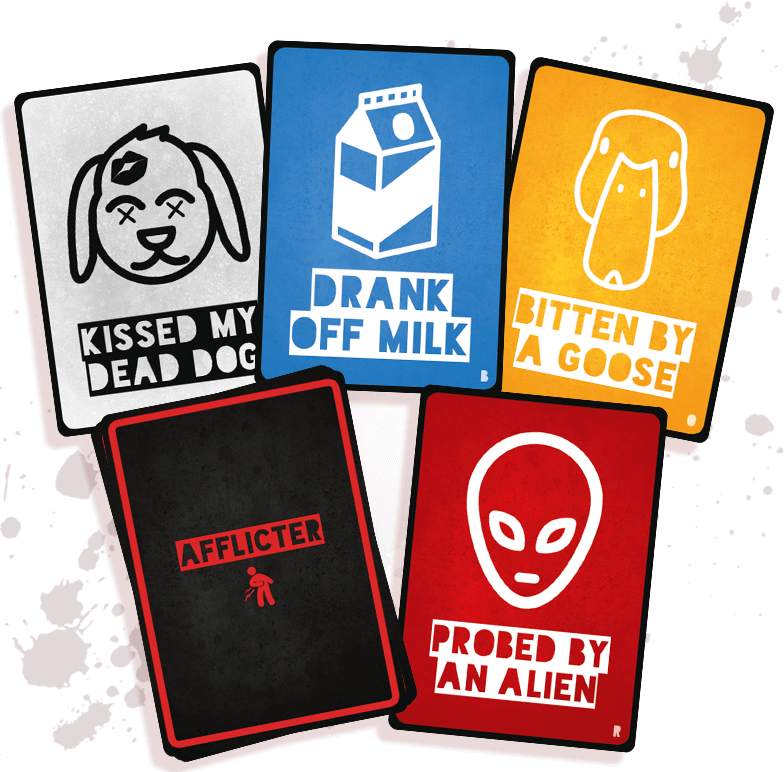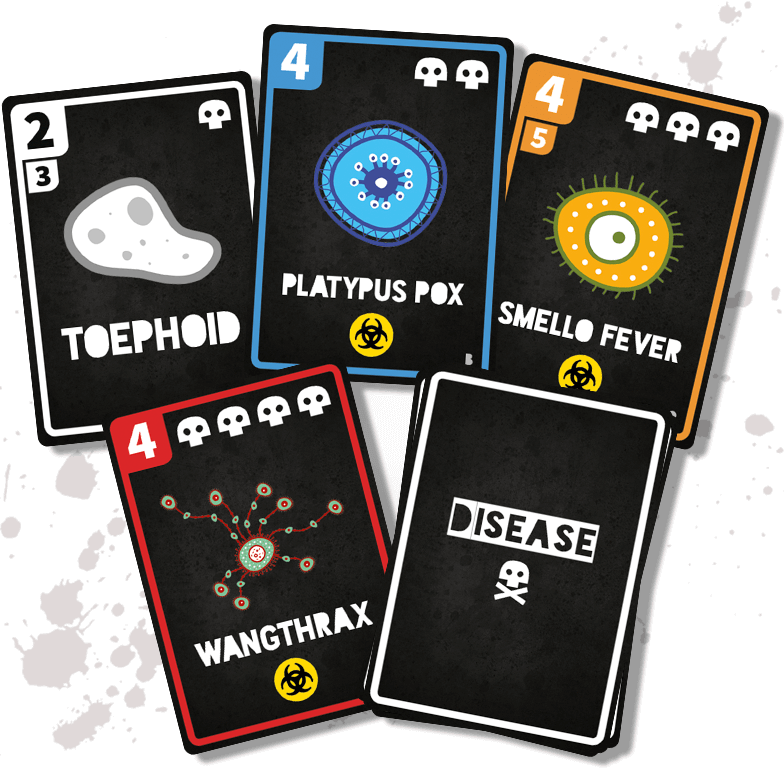 ---

Contract diseases
Contract as many weird and wonderful disease cards as possible, all with varying levels of rarity, damage and silliness!
---

Gain symptoms
Collect an array of symptom cards throughout the game ranging from a mild runny nose to liver failure!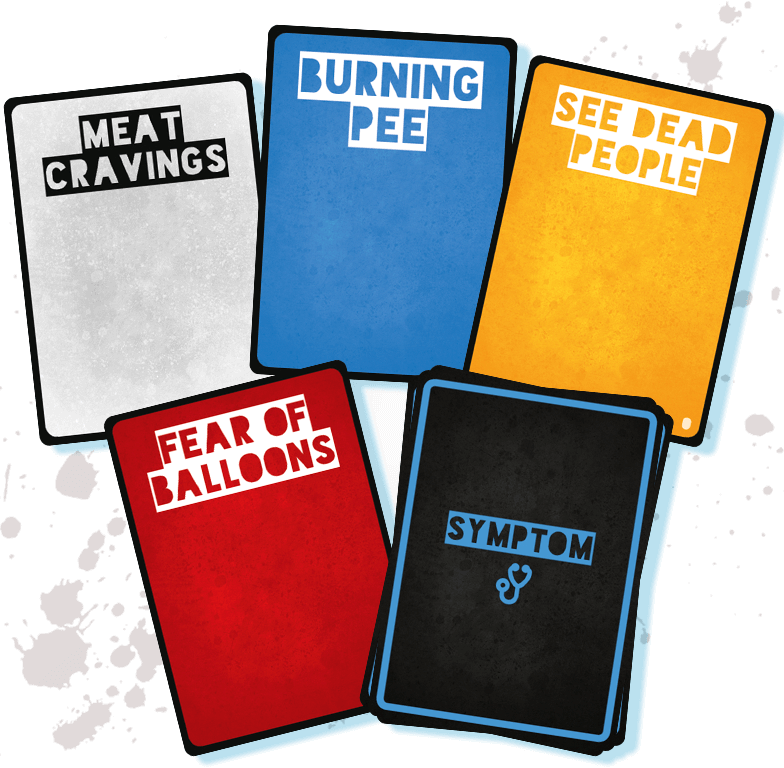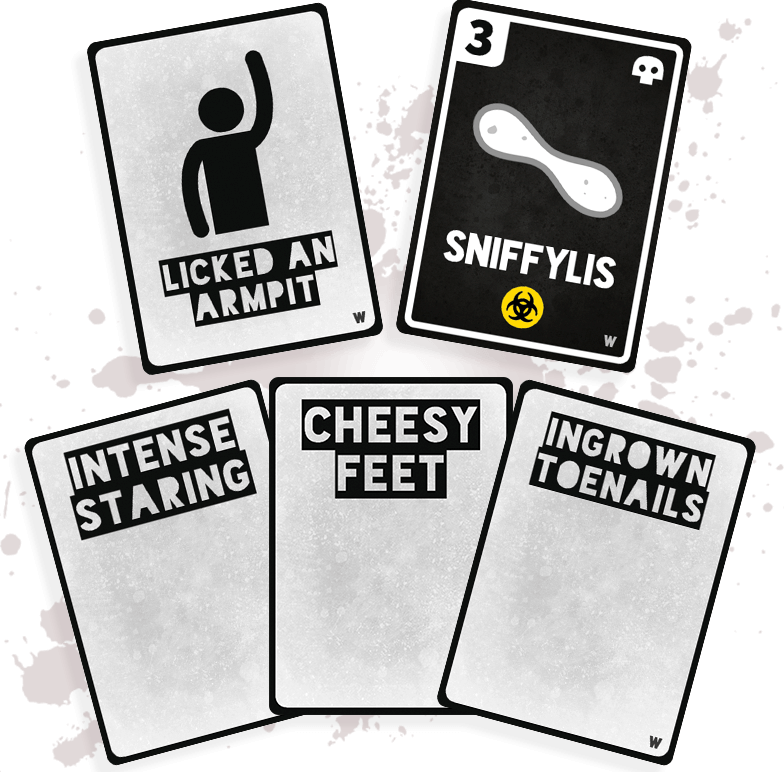 ---
---

Share diagnosis
Share out loud what you caught, how you caught it and your terrible symptoms to the group; the combinations are vast!
I
and I've caught
and I'm suffering from .
---

Suffer outbreaks
Puke on a friend, spread an STI or even difib' someone back to life! Creative outbreak cards designed to mess with your game.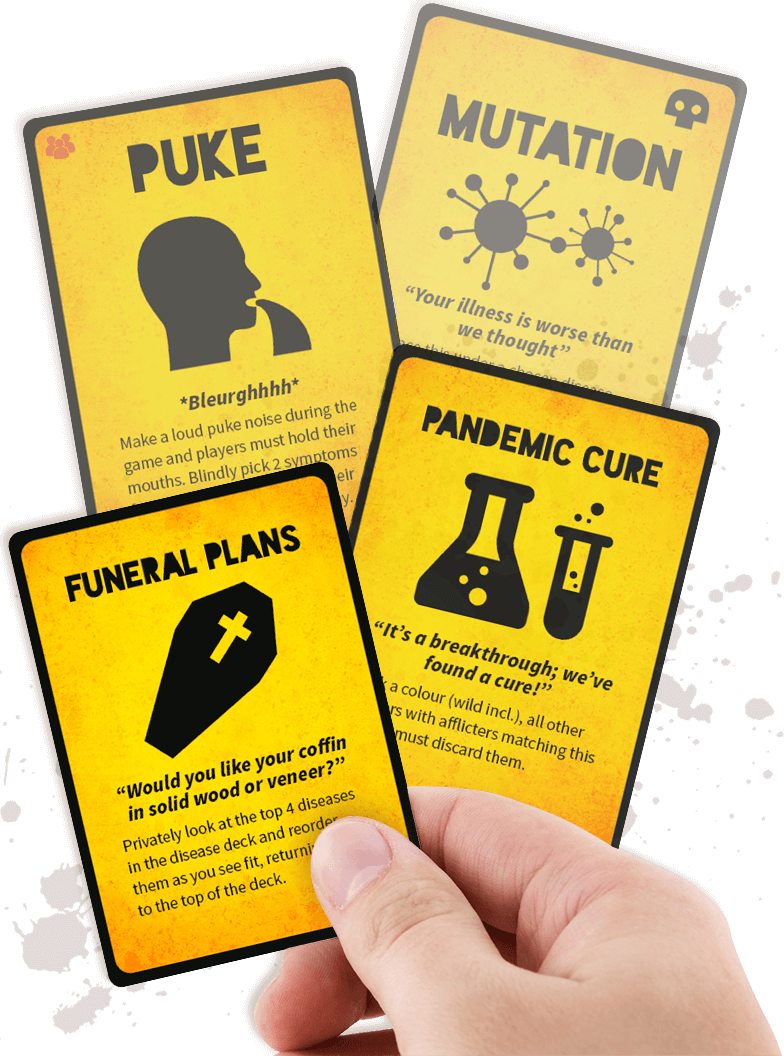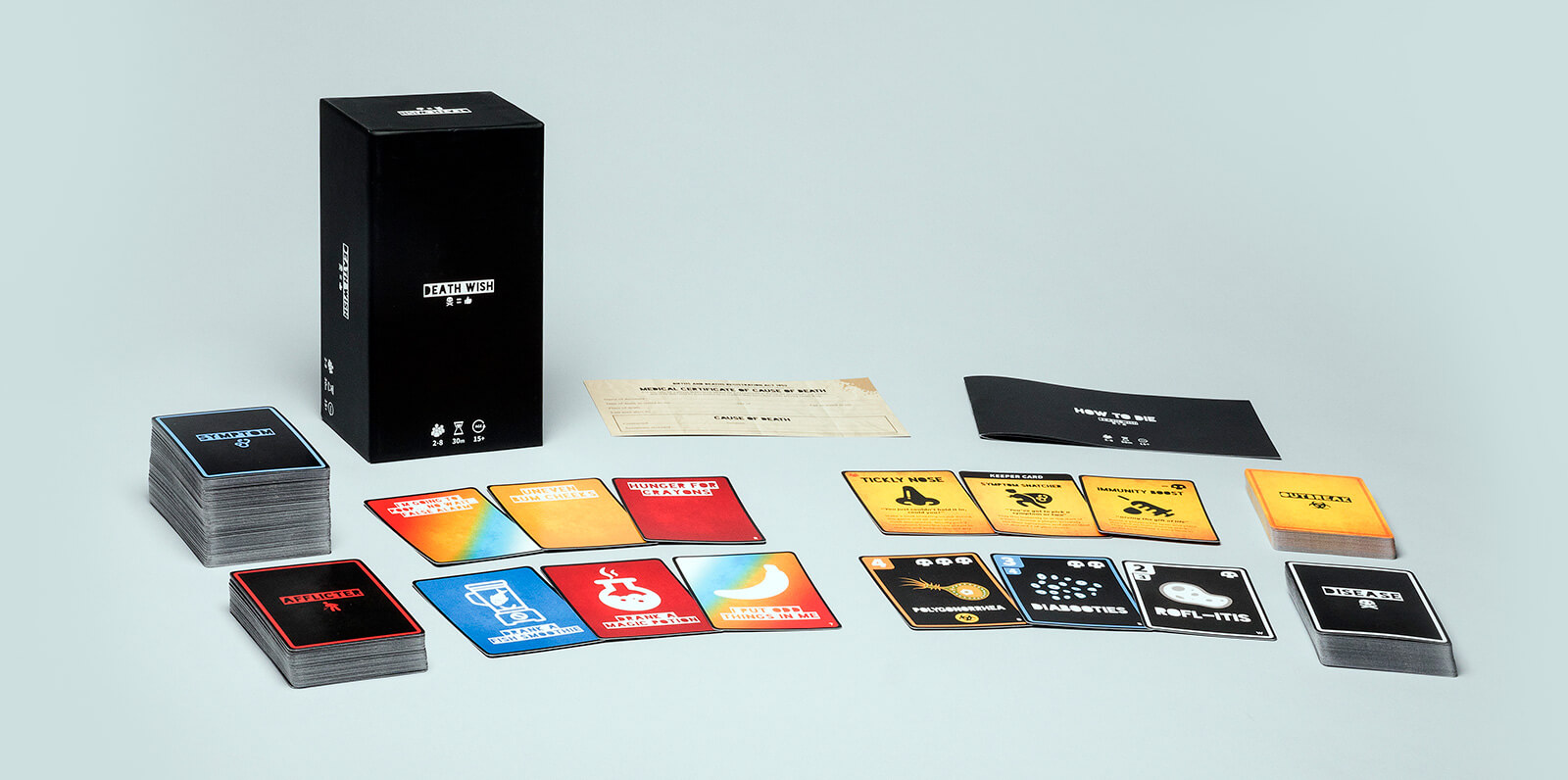 Join the mailing list
---
Got morbid friends like you?
Review Death Wish
If you are interested in reviewing Death Wish, please get in touch to request a copy.
Alternatively, why not try the print & play version for 2-5 players?